Quick post about cool stuff:
Cynthia Leitich Smith
of
Cynsations
(and TANTALIZE! and ETERNAL!) invited me to chat about "the call," fifty roses, and getting into Miranda's head
right here
. Check it out!
Also: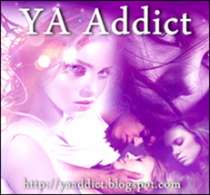 YA Addict
invited me to
talk about failed drafts and awesome people in my life who see my stories not just as they are, but as they should be
. (Plus a bunch of other cool authors talking about the power of failure!) Thanks, Jami!
It's not too late to
vote for the TELL ME A SECRET trailer
for the
School Library Journal Trailie Awards
! Hooray! Voting closes 10/22. (I know it's a huge longshot, but still...wow! Thank you,
SLJ
!)
And...2nd novel update...
TITLES! We need a title.
Any ideas? Here's my quick summary:
[YOUR TITLE HERE!] is the story of a girl who runs away from her suburban home for secret reasons to join a band of homeless teens on the streets of Seattle—there's grit, there's romance…and an amazing boy. It's about what it means to love.
Seriously,
if we pick your title, I will personally send you a signed ARC
when they become availalble. Collective brainpower, help!
Oh, and here's the TMAS trailer in case you missed it. ;-)