Mitali's Fire Escape
reminded me that one of my favorite cold-weather drinks (holiday or otherwise) is Masala Chai.
If you go to India and ask for chai, you'll get...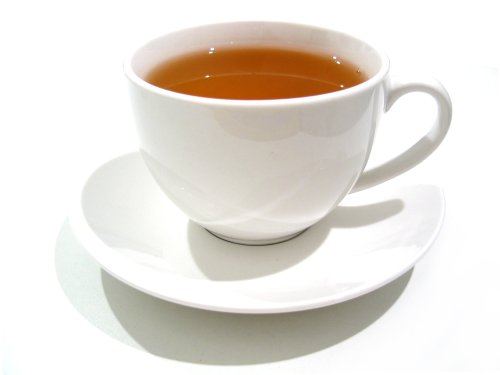 ...tea.
What you really want is Masala (Spiced) Chai, for which one of my husband's cousins provided an excellent recipe:
MASALA CHAI
for 2 mugs
1.5 c. Water
1.5 c. Milk
splash half and half
4-5 slices ginger (fresh)
1 cinnamon stick
12 cloves
8 cardmom pods
12 black peppercorns
3 tsp assam (black) tea
3 tsp sugar
1/8 tsp nutmeg
Combine water with all but suqar and nutmeg and bring to a boil. Cover and simmer 10 minutes. Add tea. Simmer another minute. Add milk and sugar and simmer 2 minutes. Add nutmeg and serve.
(Photo from
Cookbook Catchall
)
Happy Holidays to one and all!