I keep pinching myself, wondering if the readergirlz are going to call me up and say, "Psych!" (Ha, that's the old 80's way of saying, "Just kidding!")
They haven't yet, though, so I think it's safe to post the news...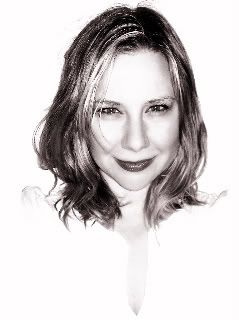 READERGIRLZ WELCOMES HOLLY CUPALA TO DIVA-DOM
Readergirlz is pleased to welcome the newest readergirlz diva into its fold: debut novelist Holly Cupala. Holly's promotion to diva comes on the heels of last month's mammoth book news. Her tentatively titled, A Light That Never Goes Out, about 17-year-old Miranda's unexpected pregnancy and her gripping journey to navigate the labyrinth of her bad-girl sister's life, unravel the mystery of her death, and free herself in the process, has been sold to HarperCollins in a two-book deal.
If Holly's name sounds familiar, it's because she's been an active supporter of readergirlz for the last year – assisting with an array of design needs; distributing books, bookmarks, buttons, and other fun goodies; as well as pitching in on various special projects, such as the hugely successful Operation Teen Book Drop (TBD). She was also the recipient of a 2006 SCBWI Work-in-Progress Grant, which helped her to finish her first novel.
"We're honored to have Holly officially join our ranks," said Lorie Ann Grover, co-founder of readergirlz. "She's been a long-time friend to the divas and is an absolutely amazing writer. What's more, Holly's demonstrated a fierce commitment to creating groundbreaking programs that make teen reading seriously fun – right in line with readergirlz' core values to revolutionize teen girl literacy."
Holly lives in Seattle and blogs at http://brimstonesoup.blogspot.com. Visit her website at www.hollycupala.com.
About readergirlz
readergirlz is the foremost online book community for teen girls, led by five critically-acclaimed YA authors—Dia Calhoun (Avielle of Rhia), Lorie Ann Grover (On Pointe), Justina Chen Headley (Girl Overboard), Mitali Perkins (First Daughter: White House Rules), and Holly Cupala (A Light That Never Goes Out). readergirlz was co-founded by Dia Calhoun, Janet Lee Carey, Lorie Ann Grover, and Justina Chen Headley.
To promote teen literacy and leadership in girls, readergirlz features a different YA novel and corresponding community service project every month. For more information about readergirlz, please visit www.readergirlz.com and www.myspace.com/readergirlz, or contact divas@readergirlz.com.
~the readergirlz divas~
I am so grateful and excited and amazed that I get to be the "design diva" behind the scenes. Thank YOU,
Justina Chen Headley
,
Lorie Ann Grover
,
Dia Calhoun
, and
Mitali Perkins
! And thanks to
Janet Lee Carey
who paved the way and continues to support me and my writing,
Martha Brockenbrough
and
Sara Easterly
, postergirlz
Jackie Parker
,
Little Willow
,
Miss Erin
,
Hip Writer Mama
, and Alexia! I'm proud to be able to work with all of you.