After popping all the entries into a hat (anonymously, of course) and getting my honey to pick...
...we have a winner!
Thanks, everybody, for posting (and not making fun of my lingering obsession with Atreyu and the Golden Eyed Commander of Wishes)...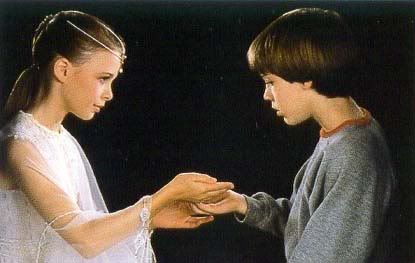 Bookworm
, please email me to claim your prize! holly at cupala dot com.